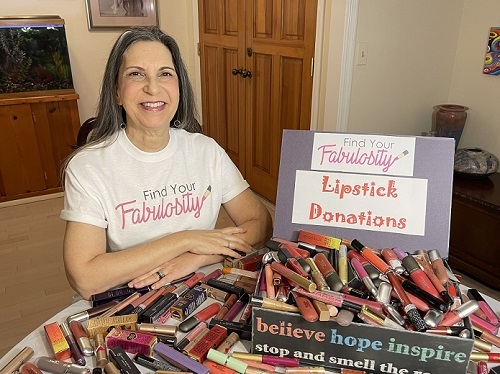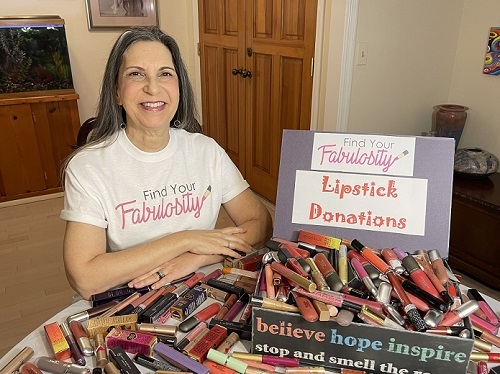 PR Goals
Sheryl Kurland is a anti-domestic violence activist and founder of the 501c3 non-profit organization, Find Your Fabulosity. Since its 2017 launch, FYF has collected and donated more than 70,000 new tubes of lipstick to 200 women's shelters throughout all fifty states, totaling more than $1 million in donated product to help lift the spirits and restore the self-esteem of women who have been victims of domestic violence and abuse.
Sheryl Kurland and Find Your Fabulosity's main goal for this PR campaign was to amplify their media coverage to continue to raise awareness and to raise more funding for the purchase of lipsticks, as well as more lipstick donations to send to battered women's shelters.
PR and Media Strategies
Our strategy was to pitch tell the story of Sheryl Kurland's personal journey, advocating for women since the beginning of her career, to express the magnitude of the impact she and her organization have had on tens of thousands of women across the United States, and to gain ongoing top tier media coverage throughout Kurland's home state of Florida, as well as nationally.
Our Challenge
In our pursuit of top tier regional and national media coverage, we needed to overcome any pushback from journalists and influencers who felt that lipstick was too small or frivolous a gesture to tackle the epidemic of domestic violence and its effects on women.
We overcame this hurdle by effectively communicating anecdotal evidence to the contrary, explaining that Sheryl Kurland spent years traveling the country speaking to women of all ages about healthy relationships and logging data from thousands of women on the psychological and emotional effects of good versus detrimental romantic and intimate partner relationships. We also shared that Sheryl Kurland had earned her certification through the Florida Coalition Against Domestic Violence. Sheryl then began to speak solely with to the domestic violence victim demographic, injecting lipsticks and beauty into her workshops and watching firsthand how these women lit up from within when given the opportunity to step back into their feminine power through the application of these lipsticks.
Our Results
We ran an extremely successful PR campaign which resulted in a two page feature length story on Find Your Fabulosity in Woman's World Magazine – the national top selling consumer magazine title at the newsstands with 5.7 million readers per issue. We also landed a one page feature story in People en Espanol, a full page feature in the Florida Times-Union newspaper (Florida's largest newspaper), on Jacksonville.com, in Jewish publication Heritage Florida, on NBC News Miami, Spectrum News 13 Orlando, Your California Life morning show in Sacramento, beauty blog Style.ca, ABC News Tampa Bay, ABC News Cleveland, NY1 News in New York, Good Day New York Channel 5 News, WPTV West Palm Beach, Fox 17 News Michigan, Kris 6 News Corpus Christi, CBS Channel 3 News Omaha, WMYD News Detroit, My Fox 8 North Carolina. Kurland was declared "Hero of the Day" by Good Day New York.
As a result of the above media coverage Find Your Fabulosity secured many personal lipstick donations as well as another large corporate donation of lipsticks, courtesy of JAFRA Beauty.